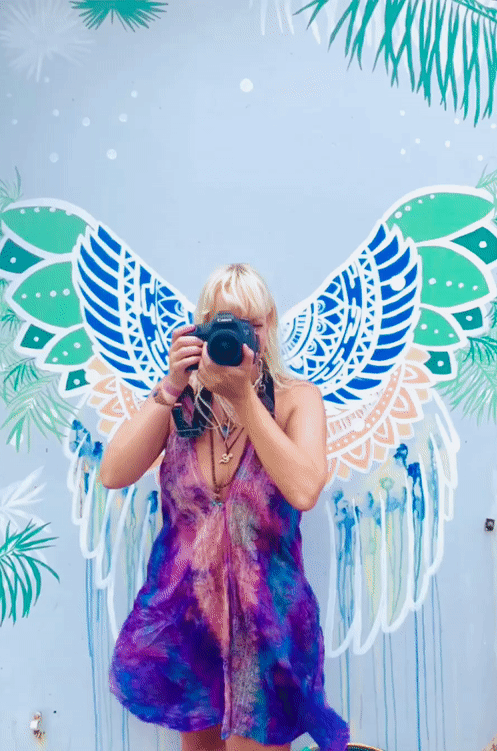 SAMANTHA LEIGH SCHOLL
Hey there you beautiful being of light, I'm Sammy - South African born, Bristol-based photographer, designer, artist and creative-of-many-talents behind Sauriêl Creative. (That's me in Bali with my baby - Canon 5D mark iii) I alchemize and transcend the worlds of art, design and photography, specialising in bold branding for conscious individuals.

Entrepreneur, moon child, sun-worshipping, spiritual, fairy, alien, unicorn queen – my eclectic background fuels my craft and helps me create an alchemy of show-stopping visuals for your business/brand, so you can stand out above the rest and convert your target audience into a cult following.

Little brag...
Winner of the Bristol Prestige Award for "Design Agency of the Year 2019/2020"

↡


A creative studio specialising in Branding, Photography, Art and Design by Sammy Leigh Scholl. South African artist and creative of many talents based in Bristol, UK.
Sign up FOR NEWS, UPDATES & MAGIC VIBES in your inbox
---
© 2009 - 2021 SAURIEL LTD / / SAMANTHA LEIGH SCHOLL