engagement process
Here's how it works
---
phase one
Dream State
Alright, let's get personal! We're gonna dig into you and your biz/brand. You'll fill out a detailed questionnaire about your goals and brand needs. Share anything and everything that inspires you. Then, I'll do my thing and gather inspo, scope out the competition, and analyse your target audience. All that juicy info will be compiled into a killer mood board and brand strategy that'll be the foundation for your project.
Trust me, it's gonna be dreamy!
Phase two
Create with Purpose
Alright, this is where the real magic happens! After laying down all the groundwork in phase one, I'll start creating and designing your brand with some serious intention and beauty. I'll whip up a couple of solid concepts and present them with some sweet mockups and visuals. And let me tell you, it's all going to be included in your Personal Alchemy Workbook PDF - a gorgeous design presentation that'll take you through each logo concept I've crafted with love, soul & purpose.
Phase three

Collaborate & Refine
Get ready for the big reveal! It's the magical moment you've been waiting for! ~ Time to pick your absolute favourite design. This is a team effort, and I'm counting on your feedback to make sure we nail it. Let me know what you love, what you hate, and most importantly,
why
. We'll work together to fine-tune until we've got a design that perfectly embodies your brand's personality. So don't hold back - I want to hear your thoughts!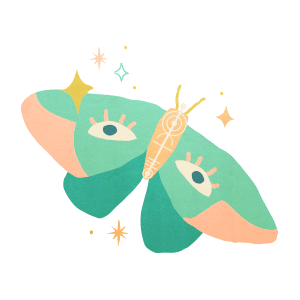 Phase four
Lift off & Fly
SOUL-YES! The magical moment you've been waiting for has arrived! We'll expand into supporting designs (like collateral, social assets, web design, other graphics, etc.) and repeat phases two and three until you're totally smitten with your new brand and ready to launch. Then, I'll transfer your final files for your unique and elevated new branding - ready to be confidently released into the world! It's time to pop the cork and celebrate!
Cheers to your majestic new brand!
---
Please note, the process may vary depending on the scope of our project together.
If you have any questions, please reach out to sammy.
---
An intuitive creative studio specialising in Branding, Photography, Art and Design by Sammy Leigh Scholl. South African nomadic artist ~ based nowhere, available everywhere.
Join the tribe
Enter your email to get 10% off your first purchase !
---
© 2009 - 2023 SAURIEL LTD / / SAMANTHA LEIGH SCHOLL